Amidst the frozen ruins of an ancient city, wizards battle in the hopes of discovering the treasures of a fallen empire. In this fantasy skirmish wargame, each player takes on the role of a wizard from one of ten schools of magic, and builds his band of followers. The wizard's apprentice will usually accompany his master, and more than a dozen other henchman types are available for hire, from lowly thugs to heavily armoured knights and stealthy thieves. Wizards can expand their magical knowledge by unlocking ancient secrets and may learn up to 80 different spells. While individual games of Frostgrave are quick and can easily be played in an hour or two, it is by connecting them into an ongoing campaign that players will find the most enjoyment. The scenarios given in the book are merely the beginning of the limitless adventures that can be found amidst the ruins of the Frozen City.
Après un millénaire, l'hiver prit fin et Felstad fut libérée des glaces et fut renommée « Frostgrave » – (le tombeau de glace). Dès lors, des quatre coins du monde, des mages avides de connaissances et de pouvoirs affluèrent vers la ville, bien décidé à percer ses secrets…
Au milieu des ruines gelées de l'ancienne cité, des mages combattent dans l'espor de découvrir les trésors de l'empire déchu. Dans Frostgrave, chaque joueur est représenté par un mage appartenant à un des dix collèges de magie et contrôle une expédition. Un apprenti accompagne généralement son maitre et plus d'une douzaine d'hommes de main seront disponibles pour être engagés, du modeste brigand au chevalier en armure lourde ou au discret voleur.
You can find the English version on the site: ospreypublishing.com
Visit the game's publisher site to earn more about Frostgrave: ospreypublishing.com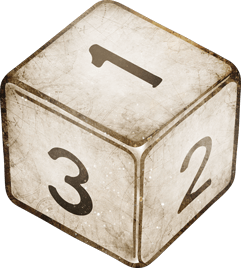 Découvrez le jeu d'escarmouches Frostgrave avec le livre de règles. Créez votre légende et partez au combat avec vos figurines dans des univers innovants et variés.
Le livre comprend 112 pages avec couverture cartonnée, accompagné de 80 cartes de sorts à découper.
Extension
The Wizards' Conclave
Un recueil de scénarios pour Frostgrave, écrits par certains des auteurs les plus en vue du milieu des jeux de figurines. Les créateurs de ces scénarios ont rivalisés d'inventivité pour concevoir ces petites pépites !