[:fr]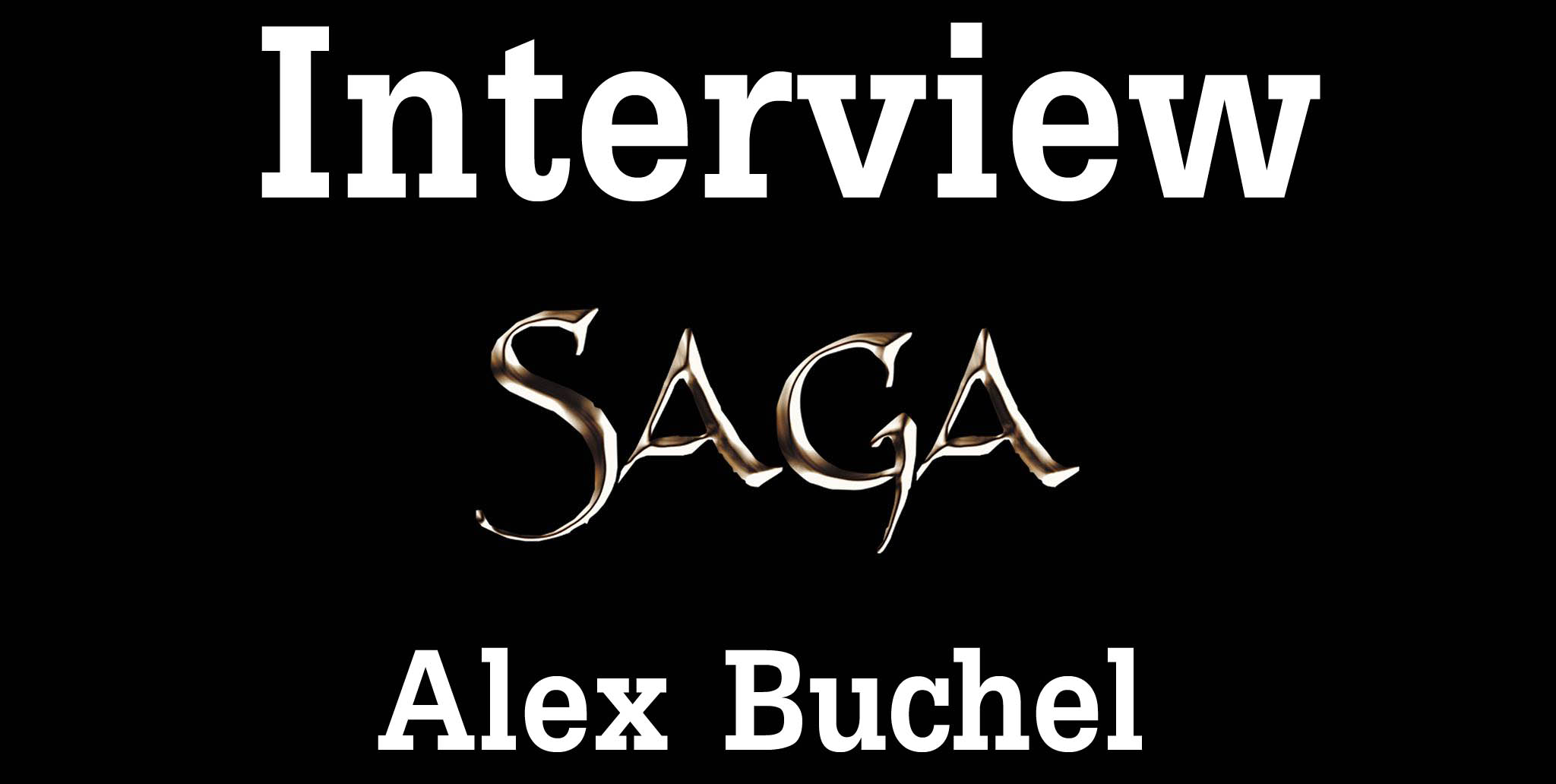 L'annonce de la nouvelle édition de Saga a suscité l'intérêt de nombreux joueurs, et cet intérêt s'est manifesté par un déluge d'interrogations. Vous trouverez ci-dessous les réponses aux questions les plus fréquentes, auxquelles Alex Buchel, l'auteur de Saga, répond.
Saga va connaître une seconde édition. Pourquoi donc ?
La nouvelle édition de Saga est née de la volonté de faire évoluer le jeu, et de le rendre plus accessible.
J'ai toujours considéré que la conception d'une règle de jeu de figurines relevait d'un travail artisanal et non artistique. Contrairement à une œuvre d'art pour laquelle l'auteur décide à un moment qu'elle est achevée, un système de jeu est en constante évolution, et ne cesse donc jamais d'être travaillé. C'est pourquoi on peut voir des joueurs modifier une ou deux règles de leur jeu préféré, tandis que peu de personnes repeignent une partie d'un tableau ou changent la fin du roman qu'ils ont acheté !
Généralement, un jeu va évoluer par des ajouts, comme des suppléments, ou par des amendements par le biais d'errata ou de mises à jour. La fin de ce processus évolutif (qu'il soit le fait de l'éditeur ou de la communauté de joueurs) marque irrémédiablement la fin du jeu concerné.
Je n'ai jamais vraiment apprécié les mises à jour par le biais d'errata. Ils sont immanquablement exclus du livre de règles que les joueurs ont entre les mains et demandent d'aller spécifiquement s'enquérir de leur existence. Avoir à croiser de multiples sources d'informations (en l'état, le livre de règles ainsi que les mises à jour des errata) est source de confusion et complexifie l'apprentissage.
Avec Saga, nous avons décidé d'utiliser les errata pour corriger le jeu, qu'ils soient le fait d'erreur lors de la rédaction du livre ou d'un supplément, ou de problèmes ayant fait surface après la parution. Mais cela ne signifie pas que j'avais cessé de réfléchir à la manière dont, à mon sens, le jeu pouvait encore être amélioré. Et, ces idées ont été testées durant nos parties, certaines écartées, tandis que d'autres étaient conservées soigneusement.
La parution d'Aetius & Arthur a mis en lumière un problème dont souffrait Saga : l'impossibilité de se procurer les règles individuellement, sans que celles-ci soient directement liées à une période précise. Si vous n'êtes intéressé que par la période romaine et arthurienne, il vous faudra vous procurer immanquablement les règles, que ce soit dans leur incarnation la plus récente (Le Croissant & la Croix) ou sous leur forme originale (Saga – Escarmouches à l'Âge des Vikings). Comme notre volonté est de développer des suppléments ouvrant Saga à de nouvelles périodes, sans répéter les règles de base dans chacun de ces livres (les rendant plus onéreux qu'ils ne le devraient !), nous ne souhaitions pas que ce problème ne cesse de se manifester, amenant avec lui son lot de doléances légitimes. Sans compter le fait qu'il s'agissait certainement d'un obstacle rendant Saga moins accessible qu'il ne devrait l'être.
Le Studio Tomahawk a donc décidé l'an dernier qu'une nouvelle édition de Saga verrait le jour. Je me suis attelé à compiler les notes et les idées, que j'accumulais sérieusement depuis plus d'un an pour proposer une nouvelle mouture du système de jeu.
Saga 2, évolution ou révolution ?
Que les joueurs de Saga se rassurent, ils reconnaîtront le jeu qu'ils connaissent et aiment. Ils utiliseront toujours les dés Saga, des plateaux de combat, et mèneront toujours leur Seigneur à la victoire, ou à défaut, vers une fin glorieuse !
Cette nouvelle édition a été l'occasion pour nous de réellement mettre à profit les années d'expérience accumulées depuis la sortie de Saga en 2011. De remettre à plat certains aspects du jeu, sans toucher à l'ossature du système. Nous avons amélioré certains mécanismes, en avons simplifié d'autres et structuré l'ensemble. Les changements sont nombreux et justifient amplement une nouvelle édition.
Je pense que cette nouvelle version est plus simple d'apprentissage, amène plus de choix tactiques et offre un défi aux anciens joueurs comme aux nouveaux venus. Je suis sûr que certains choix de conception surprendront les joueurs, qu'ils soient assurés, nous avons passé un nombre incalculable d'heures autour de tables de jeu à soupeser chaque modification, valider et tester chaque changement pour aboutir à cette version.
Comment se présentera la nouvelle édition de Saga ?
Saga se présentera sous la forme d'un livre de règles, d'une cinquantaine de pages, sous couverture souple. Le choix de ce format est né de la volonté de proposer ce livre de règles, la porte d'accès au système Saga, de la manière la plus économique possible. Si pour l'instant, nous ne pouvons pas encore communiquer sur le prix de vente, sachez qu'il sera bien inférieur à ce que certains craignent, bien plus proche de celui des suppléments des Âges Sombres comme Fureur Nordique que de celui d'un livre comme le Croissant & la Croix.
Ce livre de règles contient l'ensemble du système de jeu, mais ne présente aucune faction et n'inclut aucun plateau de combat. Il explique les mécanismes de déplacement, de combat, la manière de constituer une bande, les règles spéciales et inclut un scénario générique.
Nous publierons progressivement des univers Saga. Il s'agit de livre, sous couverture rigide, consacré à une période historique ou fantastique précise. Chacun de ces ouvrages décrira les règles spécifiques de l'intégralité des factions de cet univers et fournira leurs plateaux de combat. Chaque univers Saga est un environnement indépendant des autres et autosuffisant (hormis, le livre de règles). Ainsi, chaque joueur de Saga pourra choisir le ou les univers qui l'intéressent, sans avoir à investir dans l'intégralité de la collection, ou à devoir acheter des livres présentant des périodes qui ne l'intéressent pas.
Le premier de ces univers sortira simultanément avec le livre de règles. Il s'agit de L'Âge des Vikings qui couvrira la période des Âges Sombres, allant du 8ème au 11ème siècle, avec pas moins de 12 factions, les légendes de cet âge héroïque ainsi que les mercenaires à recruter.
Les ouvrages suivants couvriront d'autres périodes ; historiques, mythologiques ou fantastiques. Certaines images du teaser laissent deviner ce vers quoi nous nous orientons…
Nous prévoyons également de publier le Livre des Batailles, qui sera un compagnon idéal au livre de règles. Il s'agit d'un recueil de scénarios, de règles additionnelles et d'options de jeu pour les joueurs souhaitant explorer Saga sous une forme différente, avec des parties plus scénarisées, des campagnes ou des parties multi-joueurs.
Je peux donc jeter tous mes vieux livres et mes figurines ?
La nouvelle édition de Saga remplacera les règles apparaissant dans Saga – Escarmouches à l'Âge des Vikings et dans Le Croissant & la Croix.
Les factions des Âges Sombres (c'est-à-dire les factions contenues dans Saga – Escarmouches à l'Âge des Vikings et dans les 3 suppléments dédiés à cette période) sortiront en même temps que le livre de règles dans l'Âge des Vikings, dont j'ai parlé plus haut.
Les factions qui étaient présentes dans Le Croissant & la Croix seront revues et regroupées dans un autre univers Saga, l'Âge des Croisades, qui sortira un peu plus tard dans l'année. À cette occasion, six nouvelles factions enrichiront cette période, et porteront à 12 factions cet univers Saga.
Aetius & Arthur, ayant été conçu alors que nous avions déjà avancé sur la conception de la nouvelle édition, restera dans la gamme et ne sera pas remplacé. Avec la sortie de Saga, nous rendrons disponibles les amendements nécessaires à sa mise à jour. Aetius & Arthur sera donc un univers Saga à part entière, et son contenu vous donne, d'ailleurs, une bonne idée de ce à quoi ressembleront les futurs suppléments.
Le supplément "L'Ascension" (Age of the Wolf, en anglais) bénéficiera aussi d'une mise à jour pour le rendre compatible avec la seconde édition.
Les joueurs pourront toujours continuer à jouer avec les scénarios contenus dans les anciens livres, notamment pour attendre la parution du Livre des Batailles.
Il ne sera pas impossible de jouer les anciens plateaux de combat avec les nouvelles règles, même si certaines situations délicates peuvent faire surface. Mais rien d'insurmontable, et cela permettra aux joueurs de patienter jusqu'à la mise à jour de leur faction préférée.
Quant aux figurines, toutes les bandes des factions actuelles seront jouables dans leur forme actuelle avec la nouvelle édition de Saga. Nous avons mis un point d'honneur à nous assurer qu'aucune figurine ne serait rendue caduque par la parution de la nouvelle version.
Vous allez ajouter du fantastique à Saga ? Des Vikings avec des boules de feu ?
Oui, et des sarrasins avec des tapis volants…
Plus sérieusement, nous n'avons jamais caché notre affection pour les mythes et les légendes et le médiéval-fantastique en général. Nous n'allons pas introduire de fantastique dans les environnements historiques (en tout cas, pas plus qu'à l'heure actuelle, dirons ceux qui pensent que Saga est déjà un jeu fantastique !), mais quel joueur de Saga resterait de marbre devant l'Iliade, la mythologie nordique ou n'importe quel univers médiéval-fantastique ? Pas moi en tout cas, et je rêve de jouer à Saga dans ces univers !
Ainsi, certains univers Saga seront purement historiques, tandis que d'autres seront inspirés de mythes, de légendes ou des récits médiévaux-fantastiques qui nous ont marqués. Les joueurs pourront ainsi sélectionner les environnements dans lesquels ils veulent jouer et cela, en fonction de leurs envies.
Mais je pourrais continuer à jouer des Vikings contre des Croisés ?
Notre volonté avec la nouvelle édition est de promouvoir les parties au sein d'un même univers. Cependant, le fait que tous les univers partagent le même système de jeu permet des affrontements improbables et souvent assez amusants.
Néanmoins, les joueurs devront garder à l'esprit que les univers Saga seront développés indépendamment les uns des autres. Ainsi, si nous sommes confiants sur l'équilibre des factions au sein d'un même univers, nous ne garantissons pas que des batailles entre bandes issues d'univers différents le soient. Mais cela ne coûte rien d'essayer pour le découvrir soi-même !
Quand tout cela sera-t-il disponible ?
Le livre de règles et l'Âge des Vikings sortiront dans un premier temps, en 2018 (et plutôt vers le début de l'année que vers la fin). Suivront l'Âge des Croisades et le Livre des Batailles. Ensuite, nous avons beaucoup d'autres univers en développement et le planning de sortie dépendra de la vitesse de progression de ces développements.[:en]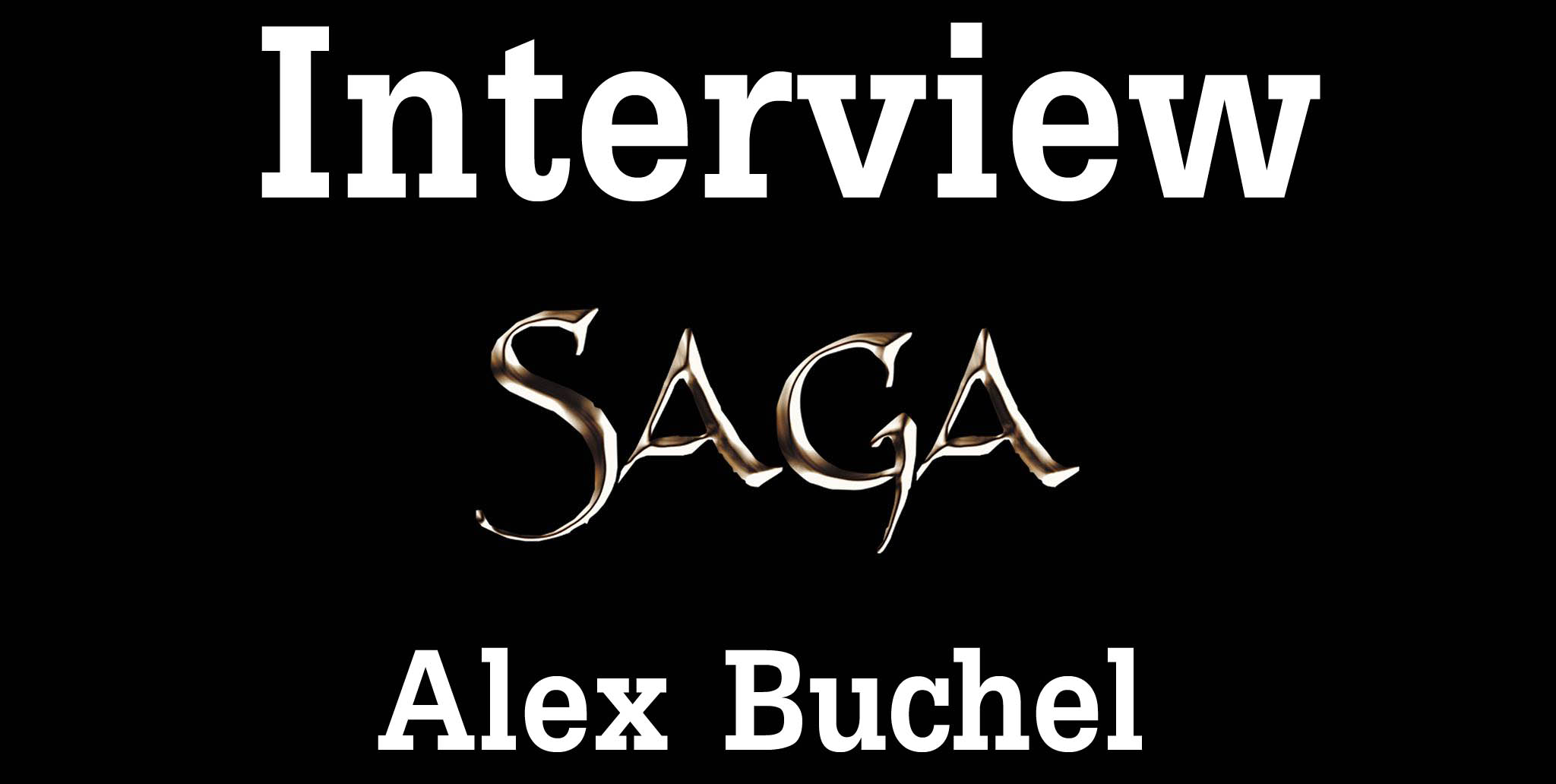 The announcement of Saga's new edition has drawn interest from lots of players, and that interest has developed into a deluge of questions. You'll find answers to the most frequent ones below, direct from Saga's author – Alex Buchel.
Saga is getting a second edition. Why?
The new edition of Saga arose from our desire to improve the game and make it more accessible.
I've always thought that designing a miniatures game was more of a job for a tinker than an artist. Unlike a work of art, where at some point the artist has to say "I'm done", a set of rules constantly evolves and never stops being improved. That's why you see players modifying a couple of rules in their favourite games far more often than you see people repainting part of their art collection or tweaking the end of the novel they bought!
Generally, a game evolves by being added to, with supplements or via errata and updates. The end of this evolutionary process (whether it's effected by an editor or the gaming community) marks the final end of the game in question.
I have never really liked errata and updates. They are necessarily missing from the rulebook the players have in their hands, and they must be actively looked for to be found. Having to cross-reference several sources of information (in this case the rulebook, the updates, and the errata) just causes confusion and makes learning the game harder than it needs to be.
With Saga, we've decided to use our errata to improve the game, removing editing errors from the book and supplements, and fixing problems that appeared after publication. But that doesn't mean I'd stopped thinking about how – from my perspective – the game could be further improved. And those ideas were tested during our games. Some fell by the wayside, but others were carefully noted down for future use.
The release of Aetius & Arthur brought to light a problem Saga suffered from: the impossibility of getting the rules separately from a certain period. If you aren't interested in the Late Roman or Arthurian period, you have to get the rules elsewhere, either in their most recent incarnation (Crescent & Cross) or in their original form (Saga: Dark Age Skirmishes). Since we want to release supplements opening Saga up to new periods without repeating the basic rules in each book (making them more onerous than they should be!), we didn't want that problem or the legitimate issues it raised to continue. Not to mention it was an obstacle to making Saga as accessible as it should be.
Studio Tomahawk therefore decided last year that a new edition of Saga would see the light of day. I sat myself down to compile the notes and ideas I'd seriously collected for more than a year to draft a new version of the rules.
Saga 2 – Evolution or Revolution?
Let me reassure Saga players – you'll recognise the game you know and love. You'll still use Saga dice and battleboards, and you'll still lead your Warlord to a glorious end, whether in victory or defeat!
This new edition has been a chance for us to put the years of experience we have accumulated since Saga was first released in 2011 to work ironing out certain aspects of the game, without touching the bones of the system. We have improved certain mechanisms, simplified others, and rearrange the layout. The changes are numerous, and amply justify a new edition.
I think that this new version is easier to learn, brings more tactical choices, and offers a challenge as much to existing players as to new ones. I'm sure that some of our choices will surprise players, but rest assured – we have spent countless hours around the gaming table weighing up each change, checking and testing every one to develop the current version.
How will the new edition of Saga be released?
Saga will be released as a softback rulebook of fifty or so pages. This format was chosen in order to provide the rulebook – the entry point into the Saga system – as cheaply as possible. Although for now we cannot give a price for the book, believe us when we say it'll be lower than some have feared, and much closer to the cost of Dark Age supplements like Northern Fury than a book like Crescent & Cross.
This rulebook contains the whole game system, but does not include any factions or battleboards. It explains the mechanisms of movement and melee, how to assemble a warband, the special rules, and includes a generic scenario.
Over time we will publish the Saga Universes. These will be hardback books devoted to a particular historical period or fantasy setting. Each of them will specifically describe the special rules for all its factions and will provide several battleboards. Each Saga Universe is an independent and self-sufficient product (well, except for the main rulebook). Therefore, each Saga player will be able to choose the universe or universes that interest them, without having to invest in the entire collection, or having to buy books on periods which don't appeal to them.
The first of these Universes will come out at the same time as the rulebook. It will be Age of Vikings, which will cover the Dark Ages from the 8th to the 11th centuries with no less than 12 factions, the legends of this heroic age, and mercenaries for you to recruit.
The following publications will cover other settings, historical, mythological or fantastical. Images from the teaser video should give an idea of the direction we're aiming in…
We also intend to publish the Book of Battles, which will be an ideal companion to the rulebook. It's a collection of scenarios, additional rules and gameplay options for players who want to explore Saga in different forms, with scenario-driven play, campaigns or multi-player games.
So can I throw out all my old books and figures?
The new edition of Saga replaces the rules found in Saga: Dark Age Skirmishes and Crescent & Cross. The Dark Age factions – which is to say those in Saga: Dark Age Skirmishes and its three period supplements – will come out at the same time as the rulebook in Age of Vikings, which I mentioned above.
The factions from Crescent & Cross will be revised and rounded up in another Saga Universe, Age of Crusades, which will come out a little later in the year. Six new factions will enrich the period, bringing the contents of this Saga Universe to twelve factions in all.
Aetius & Arthur, having been developed after we'd started working on the new edition, will remain in the range and won't be replaced. When Saga is released, we'll make available the necessary amendments to bring it up to date. Aetius & Arthur will therefore become a fully-fledged Saga Universe, and its contents will also give you a good idea of what future supplements will be like.
The Age of the Wolf supplement will also get an update to make it compatible with the second edition.
Players will still be able to game with the scenarios in the old books, especially in the run up of the Book of Battles' release.
It will not be impossible to play the new rules with the old battleboards, although occasional difficulties might arise. These won't be insurmountable, and will tide players over until their favourite factions are updated.
As for figures, all warbands from current factions will be usable in their current form with the new edition of Saga. We have made it a point of principle to ensure that not a single figures will be made obsolete by the arrival of the second edition.
You're going to add fantasy to Saga? Vikings with fireballs?
Yeah, and Saracens with flying carpets…
More seriously, we've never hidden our affection for myths, legends and medieval fantasy in general. We aren't going to introduce fantasy into historical settings (at least no more than we already have, for those who think Saga is already a fantasy game!), but what Saga player could resist the call of the Iliad, Norse mythology, or any other medieval fantasy world? Not me, in any case – I dream of playing Saga in these universes!
Therefore, some Saga Universes will be purely historical, while others will draw from the myths, legends and medieval fantasy stories that have inspired us. Players will be able to choose which settings they want to play in depending on their preferences.
But I'll still be able to pit Vikings against Crusaders?
With the new edition, we want to promote games within a single Universe. That said, since all the Saga Universes share the same basic rules, improbable encounters are possible and often pretty fun.
Nevertheless, players should keep in mind that the Saga Universes will be developed independently from each other. Therefore, even if we are confident of the balance between factions in a particular setting, we cannot guarantee that battles between warbands from different Universes will be fair. But checking for yourself costs no more than the time to play the game!
When will all this be available?
The rulebook and Age of Vikings will come out first, in 2018. Age of Crusades and the Book of Battles will follow. After that, we have lots of other Universes in development, and the order of publication depends on how quickly they each progress.[:]