Les combats de gladiateurs dans les arènes furent une composante essentielle de l'Empire Romain. Dans un premier temps cérémonies religieuses, elles devinrent rapidement des outils de manipulation de la foule et des enjeux politiques pour les puissants.
Mais derrière chaque gladiateur, évoluant dans l'ombre, on retrouve un lanista, propriétaire de cet esclave et d'un ludus, un école de gladiature.
Cet homme recherche le pouvoir, la richesse et la reconnaissance de siens. Il dispose de la vie de ses esclaves comme d'un bien précieux, qu'il aura à cœur de faire fructifier, pour faire de sa familia la favorite de la plèbe, et atteindre le saint de saints : le Colisée.
Jugula est un jeu qui verra endosser le rôle de lanista et diriger votre familia de gladiateurs vers le succès dans l'arène. Ne nécessitant que 4 figurines par joueur, Jugula est aisément abordable, même pour les joueurs peu familiers avec les jeux de figurines.
Il repose sur les cartes Jugula, qui rythment le jeu et dictent l'action. Chaque joueur se munira de son propre paquet (vendu séparément) et devra combattre dans l'arène, figurée par un plateau inclus dans le jeu. Jusqu'à 4 joueurs pourront jouer à Jugula simultanément !
En outre, Jugula propose de suivre votre carrière en tant que lanista. Ainsi, vous aurez à gérer votre ludus. Chaque partie ne sera qu'un épisode d'une vaste fresque que sera l'histoire de votre école, avec ses moments de gloire et ses périodes d'incertitude.
Vous trouverez ici tous les téléchargements que le studio met à votre disposition concernant votre jeu JUGULA.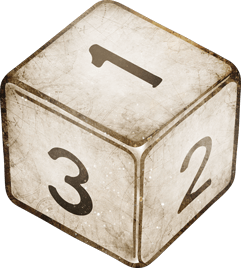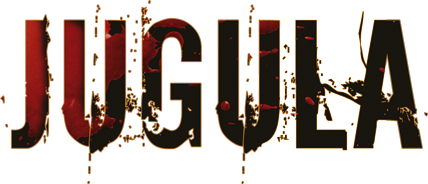 The Jugula rulebook presents all the rules to fight in the arena and to manage your career as lanista. A poster included in the game offers the gaming surface representing the arena. Each player will also need his own deck of Jugula cards (sold separately).